Few feelings compare to walking outside, seeing your lawn, and being proud of what you see. A freshly mowed, lush green turf is what we all wish for, after all. Sometimes though, that is not what we walk out to find- You might discover foot-tall weeds have sprouted overnight, or the grass looks thin and lifeless, or patches of brown have come out of nowhere. Whatever the case, you want to ensure you get the most bang for your buck on your lawn care investment.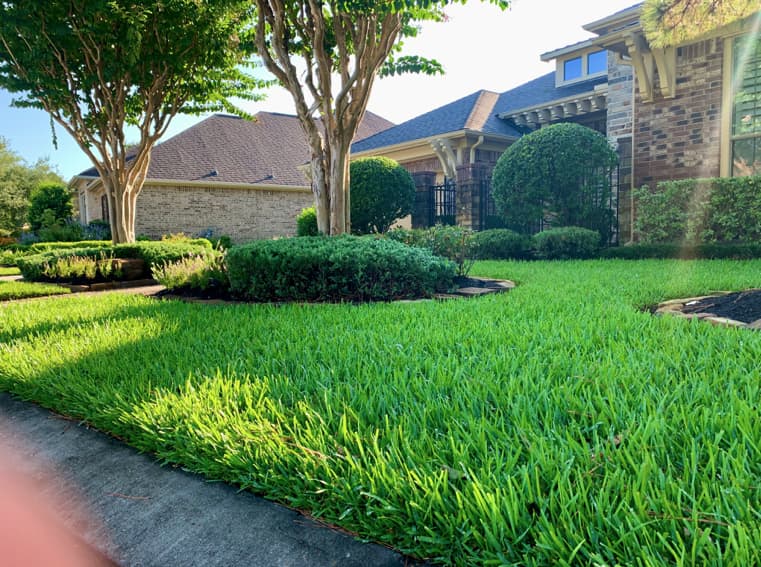 Lawn Care Programs vs. A-La-Carte
You have probably noticed that many lawn care companies push yearly contracts or plans for their lawn care programs. The treatments included with those plans are not always designed to provide your lawn with everything it needs but rather to help national franchises and discount companies pad their bottom line. On average, complete fertilization and weed control programs should have between 6 and 9 visits in a calendar year. (6 visits in the north where weed pressure is minimal or nonexistent in the winter) There should never be an additional cost for having someone come between visits if you see a problem. Some companies go a different route and sell you 'one-off' treatments when you think you need a quick zap of something, but this approach can sometimes lead to more significant issues or backfire if you don't know exactly what your lawn needs. 
When searching for someone to care for your lawn properly, you should be able to trust that lawn care companies in the Houston area will provide what your lawn needs most without adding a bunch of stuff it doesn't. A free soil sample will pinpoint any additional amendments your lawn may need.
Lawn care programs can vary from company to company, but two models are typically used as a baseline.
Lawn Care Programs
Under this model with a reputable company, your lawn will receive all the care it needs from the very beginning, not in bits and pieces.
Full-service lawn care programs are valuable because lawn care technicians will be visiting your lawn regularly. Regular visits increase the chances of them spotting potential problems and possibly even performing proactive treatments, which can save you money in the long run, not to mention enhancing your lawn's quality.
Even within complete program approaches, there can be some variation. A reputable lawn care program may offer 2-3 tiers of full program options, with the higher tiers providing aeration services or other extras. However, with any professional total care program, a trustworthy lawn care service will explain the options in advance and help you make the best choice for you and your lawn.
One of the most significant benefits of a full lawn care program is its peace of mind. You don't hire a lawn care company to just apply fertilizers or weed control applications – you hire a lawn company to remove the stress and worries you have about your lawn! Full programs are often only available as yearly contracts, but not here at GreenGate Turf & Pest! Not happy? You are free to break up with us at any time- no strings attached.  
Looking to change your lawn care provider?
Check out some tips on Switching Lawn Care Companies
A-La-Carte Treatments
With a la carte treatments, you get to pick and choose which services you want. While you may think this gives you a lot of value since you're picking and choosing what you want, which in turn makes you feel more in control, the truth is that this model does not always have your best interest in mind.
Discount companies that use this model exclusively are sometimes only focused on what they can sell you rather than getting to the bottom of what your lawn needs. They often don't let you know what could happen if you don't add certain items or offer recommendations or advice if you want to add something that wouldn't make sense for your lawn.
Some companies will have both full programs and a la carte options available. This is ideal for those that might not need everything included in specific packages or programs but want something extra.
With a-la-carte, you're ultimately making all the decisions about what to do with your lawn. You should not have to research agronomics or understand which services should be done and at what times of year—that's why you've hired a professional!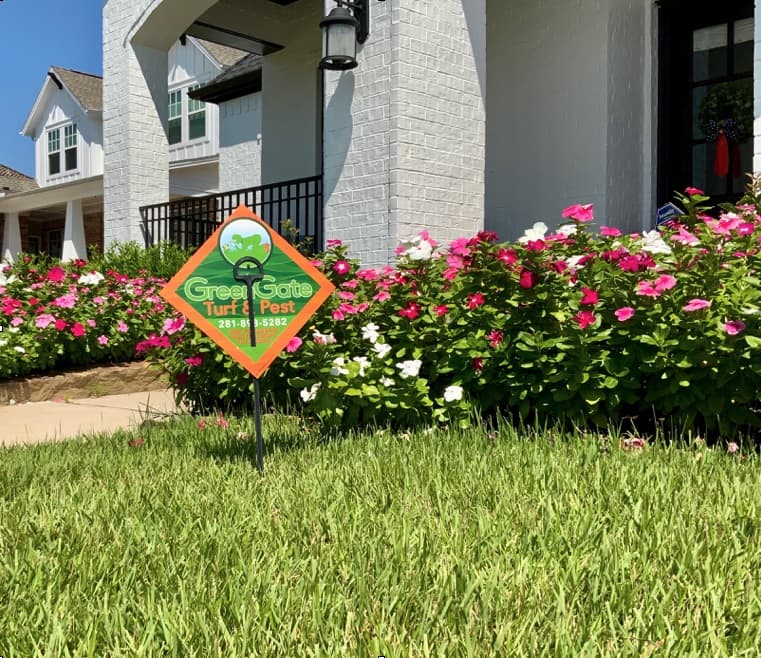 The Bottom Line
With a QUALITY full lawn care program, you can rest easy knowing your lawn will be taken care of. And with the right company, your licensed lawn technician will always take the appropriate steps to ensure anything looking oughta sorts is taken care of so it doesn't turn into something irreparable.
There are a lot of dishonest discount lawn care services in the Houston area that run gimmicky promotions, such as free applications or half off your first treatment when you sign a yearly contract. Unfortunately, many people are attracted to these low prices, only to find out later that the services they need cost a lot more than they bargained for.
Here at GreenGate Turf & Pest, we offer full programs and a-la-carte treatments. Our full program Bundle Packages include an 8-step fertilization and weed control treatment that we apply throughout the year. See something weird between one of your 8 visits? No problem at all.
Click here to see our Lawn Fertilization Programs.
We understand the value of quality, not quantity, so we strive to get you the lush, green lawn you've always dreamed of without the headache of contracts and without breaking the bank. We aren't going to push treatments we don't think you need, and we will never ask you to sign a yearly contract for our full programs. Being a small, family-owned business, we genuinely care about the outcome of our service.